Dear guests ...
Hirtshals Camping is now closed
We open again at 23.th Marts 2024

We are looking forward to see you and we do have room for everyone,
big and small
We have cottage for rent for 2, 4 or 6 pers.

Best regards Conni and Jørgen
Hirtshals Camping - Vacation for the whole family ...
We have room for big and small caravans, camper vans and tents, and stay in cabins
Hirtshals Camping is a quiet family campsite, which is one of Denmark's best-located campsites right next to the beach.
From here you have an unforgettable view of the North Sea. Our campsite is located directly at the edge of Hirtshals town and just a few minutes walk to the center and the harbor. A few meters from the campsite, long-range sandy beaches await you, which guarantee good bathing opportunities for the whole family.
We look forward to seeing you at Hirtshals Camping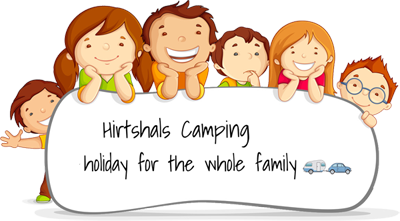 Here you wake up to the most beautiful view every day. Watch our video from the campsite 🙂
Hirtshals Camping is the ideal starting point for lots of fun excursions in the region of North Jutland
In
Hirtshals – Tornby – Tversted
Here you will find plenty of opportunities to have an active holiday. Read more about the many opportunities at Visit Denmark or watch the video:
Find inspiration for your next visit at Hirtshals camping in our photogallery 
Right at the water's edge...